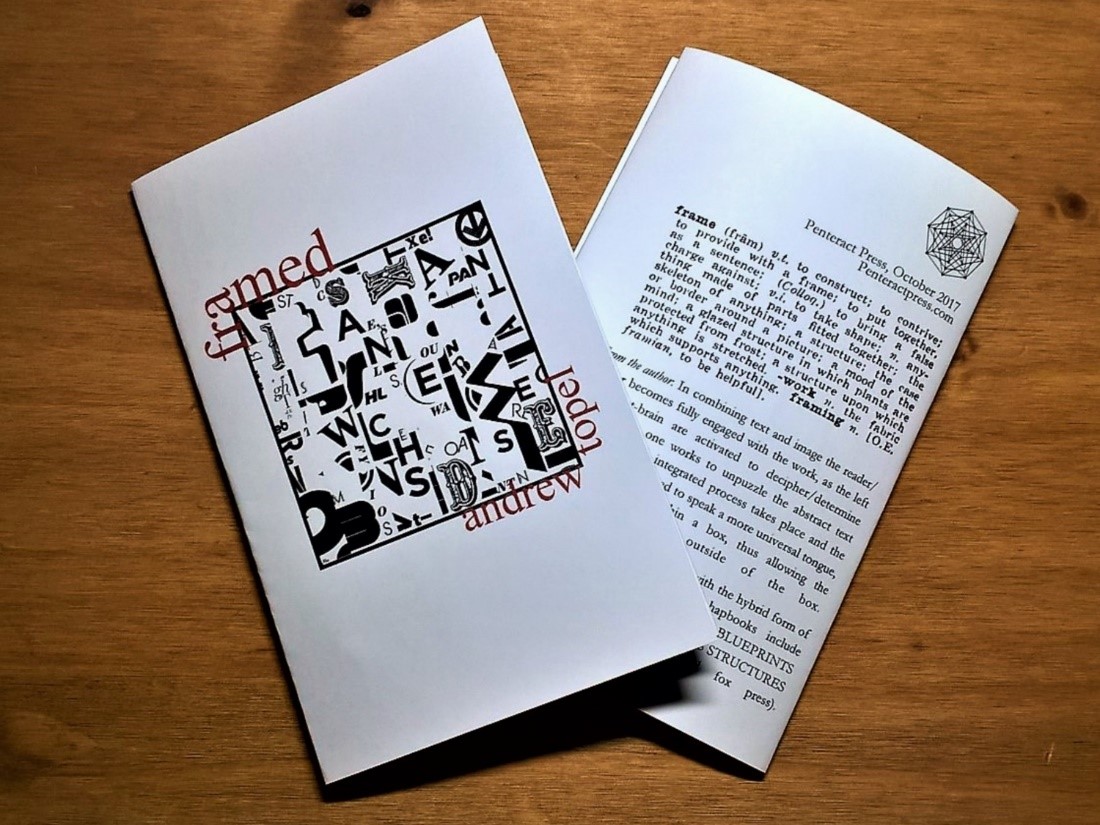 Framed - andrew topel
'Framed' presents a series of abstract writings that deal with the idea of the frame, encouraging the reader to literally and figuratively think outside the box.
About the author…
andrew topel has been involved with the hybrid form of visual poetry since 2002. His chapbooks include ASSASSIN (Xexoxial Editions), BLUEPRINTS (ZIMZALLA), LETTERS PATTERNS STRUCTURES (FactSimile) & vviissiioonnss (red fox press).